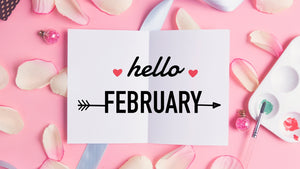 New Year, New Month, New Goals Yes, we are a tad late to the party but hey, better late than never. Happy 2021, how are you all doing? It still feels like 2020 but let's just leave it at that. We are optimistic that this will not be entirely a dumpster fire of a year — it always gets dark before the light, right? We are starting to see the light. It's the love month. Personally, I have never actually celebrated Valentine's Day - not sure why really. This year, I think we need a little extra love, don't you...
---
• News • Newsletter

It's Almost Holiday Time So many of you are gearing up for the Summer Break/Festive Season but so many, due to the pandemic, will be working during this period! We still need to be mindful of the fact that we are in the middle of a pandemic so we all need to play our part and be responsible. Durban is already getting crowded with some holiday makers so we are going to be laying low for the holiday season, spending time with loved ones at home. With that said, we will close on the 18th of December 2020 and we...
---

To Autumn, Hello + Goodbye It's strange not having four distinct seasons! I had not realised that it was autumn because I didn't see the leaves turn a golden hue! Just like that, it's almost the end of autumn and we will start getting in to our winter routines. Because, you know, you need to change up your skin and hair care routines. We'll be giving some tips on how to use essential oils and carrier oils as we get in to the colder season.  I hope you are all aware that Mother's Day is around the corner!! It's the...
---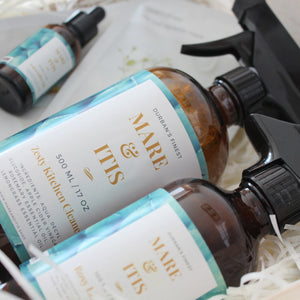 Summertime! Are you ready for the summer? I am actually in winter hibernation enjoying (arf!) sub-zero temperatures! I am living vicariously through the summer snaps on social media so I will sit here and drink my gluhwein and pretend it's a cold bevvie! It's been a wonderful start at the shoppe - thank you for your support! These are the most crucial times when starting something that means so much to you. You give it your everything; the sleepless nights, the lab (read: kitchen) trial and errors. Everything!   Right! On to that summer glow! As you well know, we supply pure essential and...
---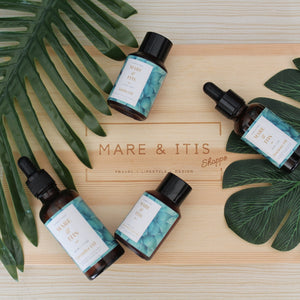 HELLO! Hello and welcome! We are thrilled to publish the first Mare & Itis newsletter, ever! Count yourself as already part of the tribe if you are reading this! Woot! Firstly, the most asked question, how do you you pronounce the name of the shoppe? It's normal, mare like a female horse or a nightMARE! I'll share that story another time. Itis, /ˈīdəs/, slang for when you've eaten so much that you want to pass out. Maagies vol, ogies toe! A common occurrence at Christmas! Basically, we represent all of the good stuff. The crazy mare with friends the night...